Main information:
Schleißheim New Palace
Southern Garden Hall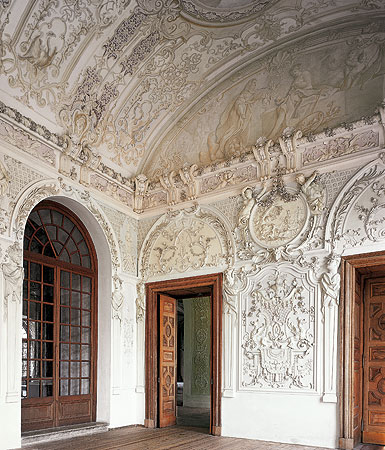 The Garden Hall, the antechamber to the southern ground-floor apartment, is a further example of the high quality and rich variety of the stucco-work in the Schleißheim New Palace.
The reliefs with pastoral scenes and putti and the stucco herms with their splendidly individual faces were created by Johann Baptist Zimmermann from 1723. The frescoes, with garden themes, were painted in grisaille technique by Cosmas Damian Asam in 1724.
| top |