Main information:
Schleißheim New Palace
Northern Garden Hall (also Billiard or Music Room)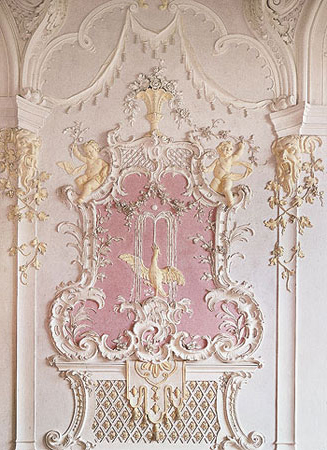 The Northern Garden Hall, which also served as an antechamber to the ground-floor apartment, was redesigned in around 1764 for Elector Max III Joseph, who was using these rooms.
The outstanding stucco-work decoration in the mature rococo style with herons spouting water and musical instruments was produced by Franz Xaver Feichtmayr from designs by François Cuvilliés the Elder.
The ceiling picture by Philipp Helterhof, a colleague of Zimmermann's, is an allegory of games of chance (1764).
| top |