Main information:
Virtual tours
Experience the Schleißheim Palace Complex from a completely new perspective. High-quality 360-degree photographs offer a fantastic insight into the buildings. Move effortlessly through the halls and suites of the New Palace, visit Lustheim Palace or stroll through the baroque palace garden. The panoramas are all linked so that you can explore the entire complex.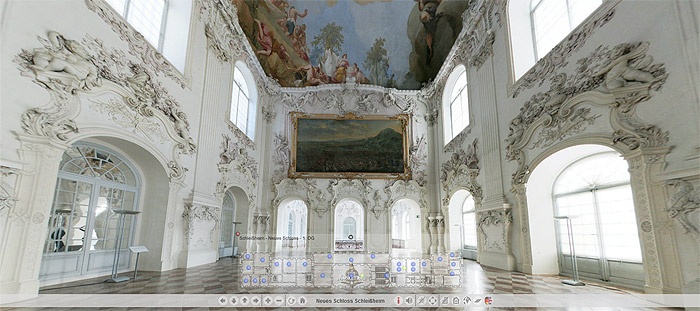 The following virtual tours are available:
The panoramas or pictures to be loaded are rather large, and thus take a relatively long time to load. Please be patient – they are worth waiting for! Navigation through the virtual tour is more or less self-explanatory. However, to make full use of all the options, please look at the help page. The tour opens in a separate window and was prepared by Josef Spitzlberger, Oberschleißheim.